Discover The Benefits of Leasing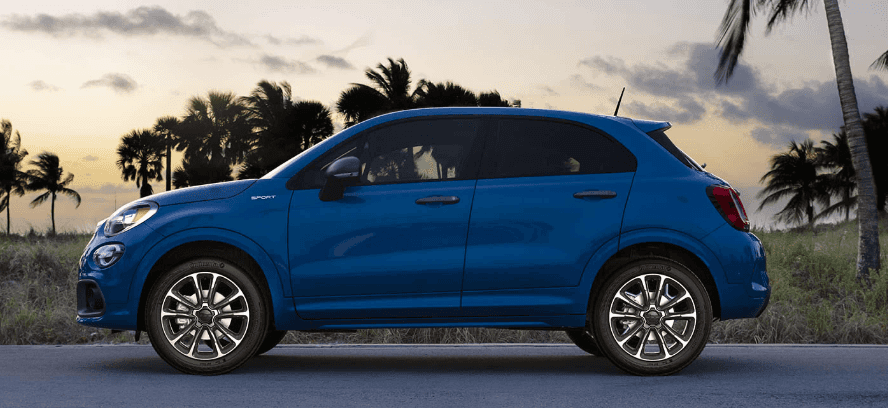 Investing in a vehicle is a major decision that is not to be made frivolously, especially if you are trying to remain budget-conscious. If you are in the process of purchasing or leasing a vehicle, you may want to know the benefits of leasing a car or truck over purchasing one outright. At Greenway Fiat of East Orlando, we can help you find the very best leasing options available to you.
Leasing Vs. Buying a Vehicle
Whenever you are in need of transportation, the decision between leasing and purchasing a vehicle must be made. When buying a vehicle outright, you become the sole owner of the property, meaning you are also responsible for all repairs and replacements.
Opting to lease a vehicle provides a bit more flexibility in terms of the type of car or truck you own as well as the protection and insurance you receive. When you lease a vehicle, you will have the ability to trade in your car or truck every time your contract expires, providing you with more options in terms of different vehicles. Depending on your current financial situation, you may find it more beneficial to lease a vehicle rather than to own one yourself.
Keep in mind, when leasing a vehicle, your payments go towards protection, insurance, and maintenance. None of the payments made with a leasing contract go towards the principal of owning the vehicle. However, when purchasing a vehicle and buying one over leasing, you become responsible for all costs, damage, or even potential theft.
The Benefits of Leasing
Before settling on a vehicle that is right for you, take the time to review the benefits of leasing to determine if a lease is the next best step for you and your household.
Drive Vehicles in Their Prime
Leasing a vehicle permits drivers to choose cars or trucks that are brand new or that have only been driven a few thousand miles. Driving vehicles in their prime minimizes the risk of experiencing trouble or breaking down whenever you are on the road.
Manufacturer's New-Car Warranty
In most instances, when you choose to lease a vehicle instead of purchasing a brand-new car, you will receive a manufacturer's new-car warranty. The length and duration of the warranty may vary based on the type of vehicle you are interested in as well as the specifics of that manufacturer's new-car warranty.
Maintenance Coverage
If you are interested in full coverage when it comes to repairs and maintenance, you can find everything you need with the right vehicle lease. Leasing a vehicle is a way to obtain free oil changes, inspections, and maintenance work (depending on the type of leasing contract you sign). If you are interested in an all-inclusive leasing contract, inquire about your options with your preferred local dealership.
Swap Vehicles Once Your Leasing Contract is Up
Variety is the spice of life, especially for car enthusiasts. If you can't get enough of changing your car every so often, leasing over buying may just be the right decision for you. Once your leasing contract is up, you have the option to purchase a vehicle or choose to lease another vehicle, depending on your needs and budget.
Having the option to swap out your leased vehicle is not only a way to ensure you are driving vehicles in their prime, but it also allows for more choices when it comes to your mode of transportation.
No More Valuation Worries
When you purchase a vehicle, you will need to consider how you will sell the car or truck, as well as how you will get the most out of the vehicle over time. Any time you own a vehicle, its valuation immediately drops year after year. With a lease, you no longer need to worry about the value of your vehicle, as you can simply swap it in for another once your leasing agreement is up.
If you are thinking of leasing a vehicle but you are unsure of where to begin, let us help. At Greenway Fiat of East Orlando, we will work with your preferences and budget to find a vehicle that is just right for you. Stop in at Greenway Fiat of East Orlando to discover all of the options you have available to you today.