Tips for Test Driving a Car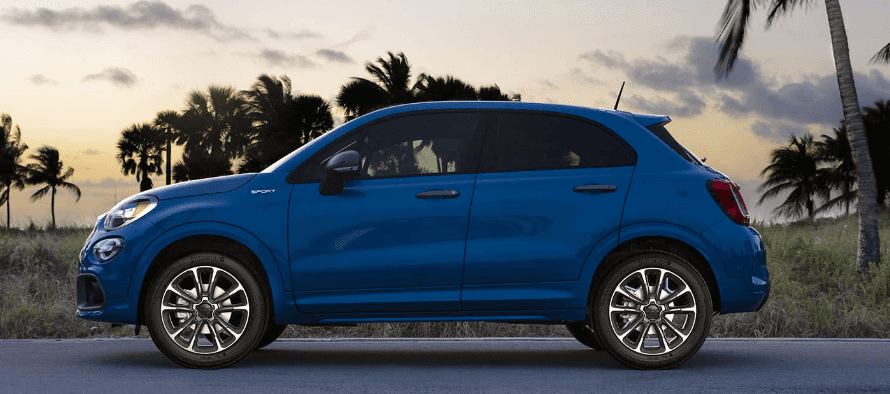 When you buy new clothing, you will almost always try it on before buying it, after all, you want to make sure it fits well before shelling out the cash for it. The same concept applies when you are buying a new car. You should always test drive a vehicle before signing on the dotted line. Test drives allow you the chance to envision yourself behind the wheel of that car moving forward, provides a first-hand experience, and learn whether it is the right car for you.
When you stop by Greenway Fiat of East Orlando to test drive a car, here are a few tips to keep in mind that will allow you to make the most of your test-driving experience.
Tips for Test Driving a Car
While you can learn quite a bit about vehicles you're interested in online and even in person, the best thing you can do is to get behind the wheel. Test driving a vehicle is by far one of the most important parts of the auto buying process.
Test Drive Multiple Vehicles
One of the most important things for you to do when test-driving a car is to get behind the wheel of several vehicles that you're interested in. Failing to do this will limit your ability to compare the vehicles and choose the one that is best for you.
Test Drive Back-to-Back
In addition to test-driving multiple vehicles, you also need to make sure that you are test-driving them on the same day and as close to back-to-back as possible. This makes the comparison process easier for you.
Never Rush Your Decision
Don't assume that you must purchase a vehicle on the same day that you got behind the wheel. Test drives do not equate to buying a car. Head back home after a day of test driving and make a pros and cons list of each vehicle. The key is to take your time to make your decision to ensure it is the right one for you and your needs.
What to Look for During Your Test Drive
Now that you know a few tips before you go test drive, let's take a look at a few things you should keep in mind as you are test-driving the vehicle.
Inspect the Vehicle for Damage
Regardless of whether you are purchasing a brand-new vehicle or a used car, you will want to inspect the exterior of the vehicle before you take the vehicle for a spin. Look for dents, scratches, nicks, etc., and make note of them.
Test the Acceleration, Brakes, and Steering
If possible, get on the highway where you can get the vehicle up to highway speeds. This will allow you to see how well it accelerates. At the same time, you need to test the brakes and steering, which can be done off the highway if you prefer. You can test the brakes as you stop at a stop sign or while in traffic. Test the steering by turning left and right at least once each.
Get Familiar with the Tech
If you haven't had a newer vehicle in some time, then you will need to get familiar with the technology in the car, as it has changed quite significantly over the years. Make sure the vehicle you're considering has all the features you want and need, such as navigation, Bluetooth, and a backup camera. Check out the radio, air conditioning, heating system, controls on the steering wheel, etc. to ensure you can use them with no trouble and that everything works properly.
Assess Your Comfort
From getting in and out of the vehicle to the amount of headroom and legroom you have, your comfort with the vehicle is very important. You don't want to buy a vehicle that is uncomfortable for you in any way. Make sure that you can sit comfortably in the seat and reach the pedals. Make sure you can get in and out of the car without struggling. Make sure you can reach all of the controls with ease. Don't forget to also check to ensure there is sufficient cargo space for your needs.
Test Drive at Greenway Alfa Romeo of East Orlando Today!
If purchasing a new or used vehicle is in your future, stop by Greenway Fiat of East Orlando and get behind the wheel of a few vehicles and take them out on the open road. We will answer any questions and address any concerns you may have. We want to help you find the vehicle that you want and need.